First Line Support Junior Analyst
---
Salary(gross): 1333 EUR monthly
Applying for the vacancy has ended
---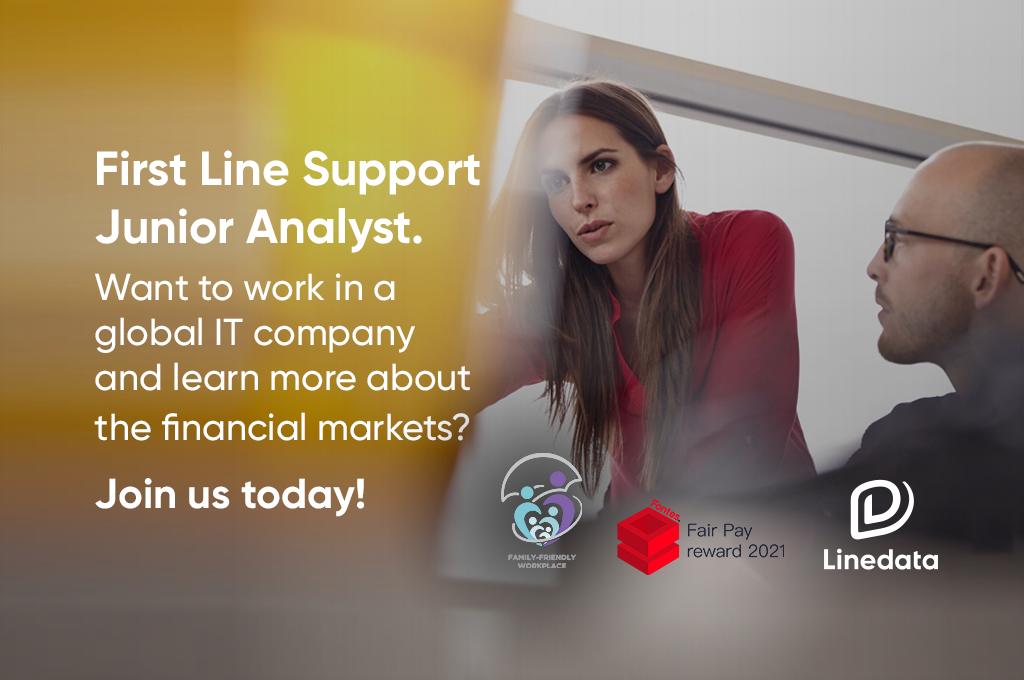 Description
During the last 9 months we have hired 4 new employees and we are looking for 2 more employees to join our team.
Support Analysts provide professional post-implementation software support to corporate users of Risk Management and Hedge Fund software. This involves complex problem analysis and resolution and responding to requests/queries from end users directly, by phone and by e-mail in a timely manner. There is a high degree of contact with risk managers, traders and other users within investment funds. New joiners can expect to be placed in challenging situations from an early stage, and will have an excellent opportunity to learn about investment funds and financial services.
Induction training and mentoring will be provided.
Requirements
Requirements
Ability to work a variety of shift patterns (e.g. 8AM-5PM or 11AM-8PM)
university degree (preferably IT, finance or economics)
motivation to learn within finance and IT areas
fluent English
ability to learn fast and work under pressure
communication skills
analytical and problem-solving skills
flexibility
enthusiasm
Beneficial skills
database knowledge
SQL
Windows Server Scripting and PowerShell
knowledge of financial instruments and derivatives
Proposal
We offer
Salary: EUR 16,000 gross per annum
private health insurance with optional medical or sports focus
25 paid holidays per year
free drinks, fruit and snacks in the kitchen
and an environment that encourages our employees to learn, develop and achieve a wide range of skills and knowledge spanning the software and financial services industries.
Connect with our Insiders
We invite you to discover the profiles of our ambassadors and to contact them directly to ask your questions about work at Linedata - https://career.linedata.com/en/our-insiders/
More about the vacancy and application, click here: https://bit.ly/3tHKBtw
Location
---
Vacancies you might be interested in
About the company

At Linedata we believe finance matters to our society as much as energy to life and fuelling financial transformation is vital for development and leadership. We humanize technology. We are passionate experts who provide the investment management and credit communities with innovative, user-friendly products which help their businesses grow in over 50 countries.
•We employ more than 1300 employees representing 40 nationalities spread throughout our offices in 14 countries, we believe in mobility, diversity & team work.
•Our mission is to continue to find new ways to create and build flexible, mission critical software and services and to stay on the cutting edge of the financial software space.

Join the Movement

We are transforming the financial services community which is in constant evolution. Like professional dancers we are experts in our field and are defining new pathways for financial services to serve the world. With our agility we make technology simple & accessible for our users. We all work together to achieve the best solutions for our clients.

Tell us what your ambitions are, we will choreograph your career and take it to the next level!