Host/Hostess
---
---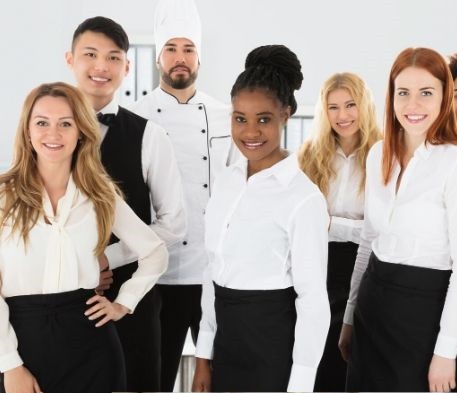 Description
Are you looking for a summer job or practical training in the hospitality business?
JOB TRUST offers you plenty of vacancies in tourism and hospitality in Greece and Cyprus.
Other positions in the F&B department include Waiter, Assistant waiter, Bartender.
Requirements
EU NATIONALS
Good English
Hard-working person
Other foreign language knowledge is considered as advantage
Duties
Greeting incoming and departing Guests warmly with a genuine smile and eye contact; escorting them to assigned dining area; presenting menus; announcing waiter's name
Answering incoming calls to the restaurant and providing appropriate service
Observant to Guests' needs throughout dining experience to ensure they receive high quality service
Helping whenever needed in organizing table settings and maintaining tables dirt-free and tidy
Helping out to maintain the restaurant area clean before closing the restaurant
Proposal
Attractive salary
Accommodation in staff rooms
3 meals per day in staff cantina
Free on-job training
Location
---
Vacancies you might be interested in
About the company

We specialize in the recruitment, selection, and placement of qualified personnel at luxury hotels in Greece and abroad free of charge for the applicants.
Other vacancies at Job Trust