Iepirkumu speciālista asistents
---
Applying for the vacancy has ended
---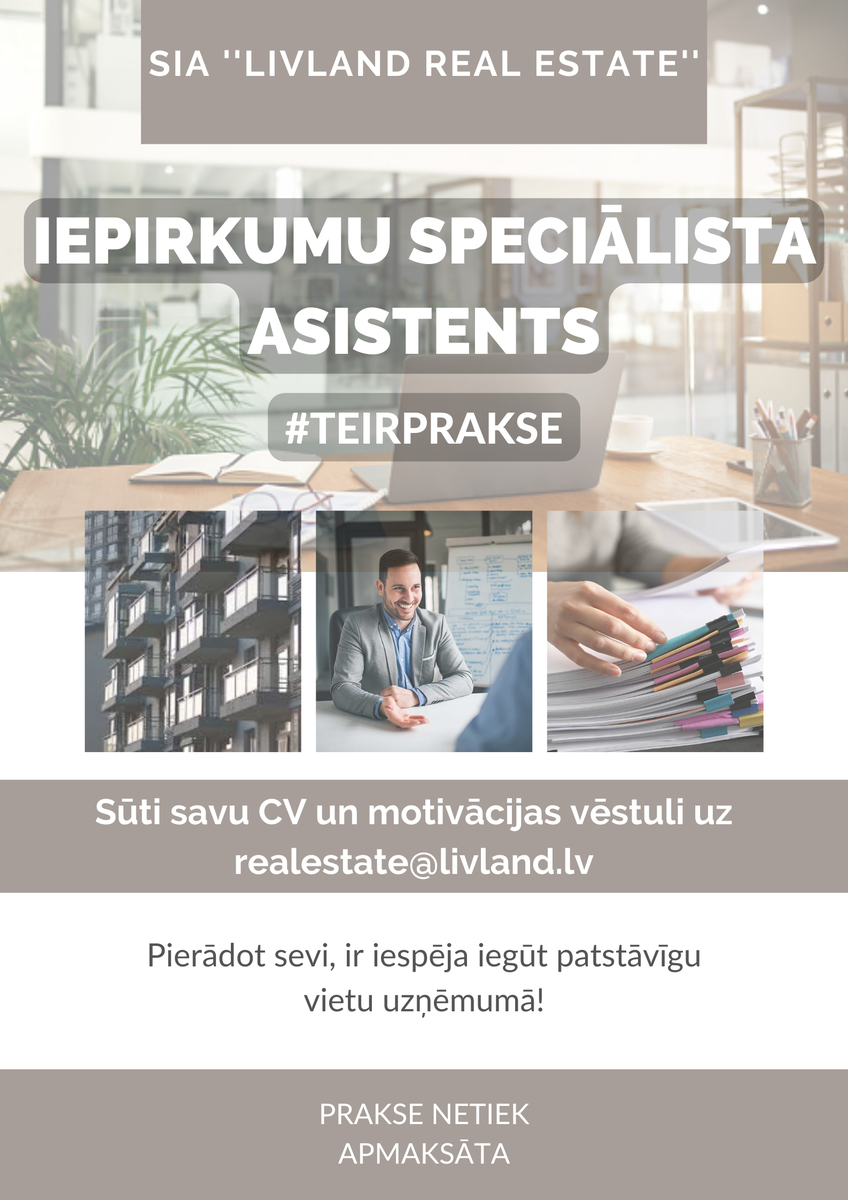 Description
Meklējam iepirkumu speciālista asistentu.
Iemaņas, kuras apgūsi:
Dalība nozares ideju, plānu, mērķu izstrādāšanā un īstenošanā;
Iepirkumu dokumentācijas sagatavošanu;
Sadarbību ar uzņēmuma darbiniekiem,
nodrošināt klientu piesaistīšanu, attīstību un noturēšanu, veicināt pārdošanas apjoma pieugumu;
Mērķtiecīgi meklēt un piesaistīt jaunus sadarbības partnerus un apakšuzņēmumus.
Prakse netiek apmaksāta.
Pierādot sevi, ir iespēja iegūt patstāvīgu darba vietu uzņēmumā!
Sūti mums, SIA "Livland real estate" savu CV un
motivācijas vēstuli uz realestate@livland.lv
Location
---
Vacancies you might be interested in
About the company

Darbības veids ir saistīts ar sava vai nomāta nekustamā īpašuma izīrēšanu un pārvaldīšanu.