Junior Web Developer
---
Salary(gross): from 1000 to 1800 EUR monthly
---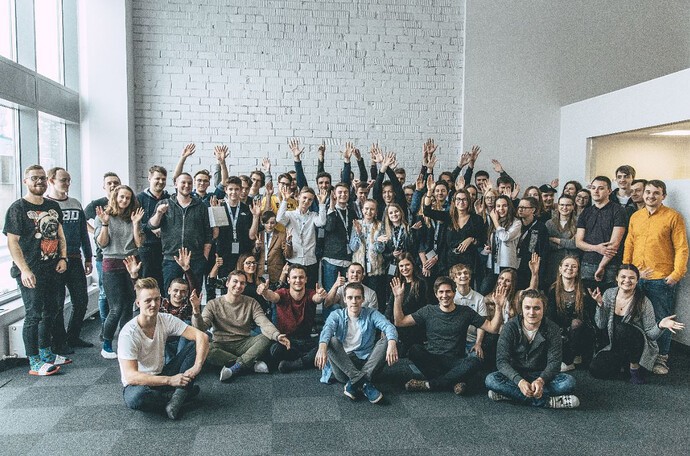 Description
Magebit is the industry-leading eCommerce solution provider. We are actively managing online stores for over 90 brands in 29 countries, ensuring digital commerce success for our clients.
We have built online shopping solutions for world-known brands like Volkswagen, MADARA Cosmetics, Snap-on, Tara, Kursi, Aubuchon Hardware, and many more.
In 2022, Magebit became an Official Member of the Forbes Technology Council, and we keep pushing boundaries!
Join our amazing team of more than 100 ambitious eCommerce enthusiasts and let's work together on industry-shaping projects in online shopping!
Below you will find the list of formal requirements - don't worry if you do not cross all the checkboxes at the moment - the main thing is that you are motivated to learn, interested to work with the new technologies, and open to actively collaborate in projects and overcome challenges - the rest can be learned in process!
Requirements
You are a perfect candidate, if you have:
Basic understanding of HTML, CSS, JavaScript and PHP (OOP, MVC)
Willingness to learn from tutorials and accept help from your Mentor @Magebit
Ability to work on your own as well within a team environment
English skills


Nice to have, or keen to learn:
Some CMS or frameworks such as Laravel, Magento, Shopify, Wordpress or similar
GIT (Github / Bitbucket / similar)
Vue.js or React JS
Duties
If we meet each other on the same page and a thrilled moment of the Day 1 @Magebit comes for you, we will do our best to ensure you a warm welcome and make sure you will get all the necessary knowledge and information: @Magebit we have a well-thought-out learning system that will prepare you for the job.
You will also have your own Mentor, one of Magebit IT superstars, who will support you on the learning way, as well as during your first practical tasks.
After the learning, you will be able to:
Perform a mix of maintenance, enhancements, and new development as required;
Work with e-commerce web pages based on Magento and Shopify;
Create new integrations through various services;
Work with other Developers and Project Manager to develop and/or maintain online stores.
However, training would never stop - we have various internal tutorials as well as professional certification opportunities to ensure you can skyrocket your IT career!
Proposal
We offer:
Inspiring chance to learn from the area experts;
Professional certifications;
All the tools you'll need for work;
Playground with market leading technologies at your disposal;
Financial bonus systems;
Flexible start of working day (up to 10 am) and possibility to work remotely or hybrid;
Modernly equipped office environment for both - work and fun;
Free parking;
Amazing events and corporate parties with popular music bands and DJs;
After some time @Magebit: company-sponsored sporting activity of your choice and health insurance;
And possibly the friendliest colleagues!
Many projects are yet to come - are you ready to become one our IT superstar?
Location
---
Vacancies you might be interested in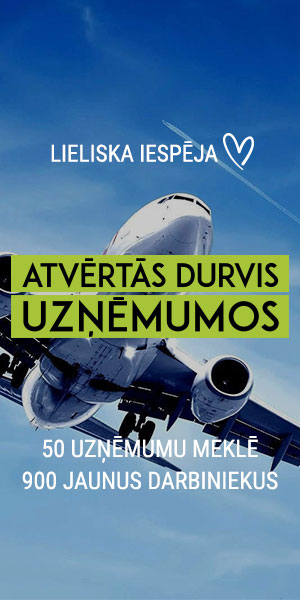 About the company

Magebit ir starptautiski atpazīstama kompānija, kas specializējas e-komercijā un nodrošina visus ar to saistītos pakalpojumus - izstrādi, uzturēšanu, stratēģiju, dizainu un mārketingu. Mūsu klienti nāk no 29 pasaules valstīm, to skaitā ir tādi uzņēmumi kā Volkswagen, Madara Cosmetics, Mossa Cosmetics, Xsports un daudzi citi.

Mūsu darbinieku labsajūta ir viena no uzņēmuma galvenajām vērtībām, līdz ar to darba vide, ko esam izveidojuši, ir tiešām unikāla. Mēs apvienojam orientētību uz ambicioziem mērķiem ar relaksēto atmosfēru mūsu ofisā, kur ne tikai strādājam, bet arī jautri pavadam laiku. Magebit ir vieta, kur katram ir iespējas attīstīties profesionāli.

Ja programmēšana un e-komercija aizrauj Tevi tik pat daudz kā mūs - tad Magebit gaida tieši TEVI!
Other vacancies at Magebit