In-house Content Writer
---
Salary(gross): from 1500 to 2500 EUR monthly
Applying for the vacancy has ended
---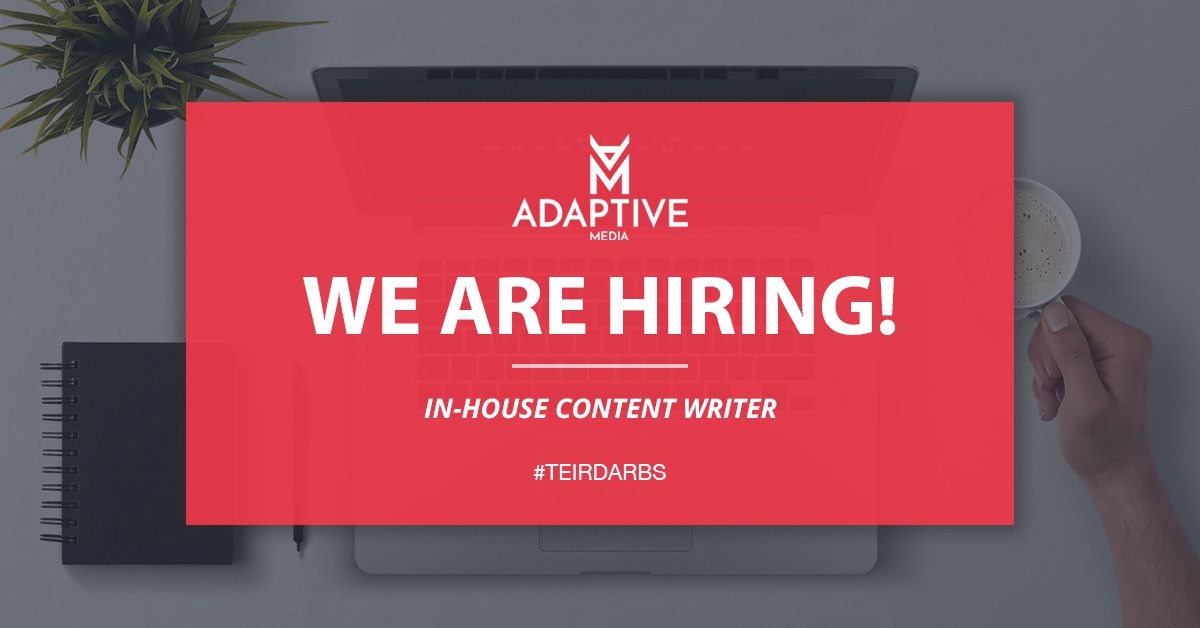 Description
WHO ARE WE?
We are a product review company aiming to become one of the best-known brands for the consumers to go to whenever they need a trusted review.
We have been at it for over five years, and are quite successful at it, too. Because we have created review websites in more than 15 countries and for millions of readers. We are learning the do's, don'ts, and best approaches to a customer-centered way of thinking – and then writing about it. All that with one goal in mind – to help our readers become smarter consumers.
We are ready to fuse all our knowledge, skills, and practice into a new project. With the potential to reach millions of readers annually across Europe we hope that this new project will become the go-to source for all the consumers' needs. We are prepared to spend our money, time, and energy on this new project. This new website aims to become the best-known one-stop destination for all product and service reviews you will ever need, ensuring data-driven tests, unbiased opinions and detailed buying guides.

WHO ARE YOU?
In short – you are passionate about writing and keeping up to date with the latest trends. You enjoy the process of research, and you excel at creating SEO-friendly content that answers key questions and empowers readers to make smart consumer decisions.
The long answer – we are looking for a content guru. But not just anyone. We are looking for someone who dives deep into any task they are given. As well as someone who knows how a well written and planned out content would look like. Someone whose passion is creation and who can transform any piece of writing into something that the reader can marvel upon.
If you're a Mr. Know-it-all-do-it-all kind of person who enjoys what he or she does and is better at it than anyone else – we want you!

WHAT WILL YOU DO?
You'll be part of a growing team, shaping monthly content about various consumer products. You'll have a chance to test, use, and write about the latest gadgets, tools and everything else trending today. And your work will be read all across the world.
You will make that happen by planning the content, researching and testing products, writing up reviews, blog posts, how-tos, and any other type of content that might be necessary. All the content on this website will be based on extensive data research and niche analysis, experience, and advice of industry experts and product testing in real-life environments.

YOUR KEY TASKS WILL INCLUDE, BUT WILL NOT BE LIMITED TO:
Performing extensive niche research of the various product categories;
Making data-driven comparison of the products;
Creating content that covers all possible aspects of a product. It has to be insightful, trustworthy, written in perfect English and based on a throughout research of the category;
Creating guidelines for product testing, performing the tests and writing reviews based on the results;
Working with various niche experts to create visual material for your articles – images, video, graphic designs, and others;
Taking part in overall content management strategy planning and implementation, generating new ideas, improving the content, and planning the development of the project;
Prioritizing the quality and satisfaction of the reader over the profitability of the project;
Taking part in future team creation – selection, recruiting, and mentoring processes.
YOUR SKILLS:
To excel in this position and drive the content part of the project, you should have the following skills and qualities:
You are familiar with investigative journalism and can perform advanced research on any given subject;
You are a passionate writer who enjoys writing content that others find useful;
You have native-level English writing skills;
You have at least 2 years of experience in content creation and management;
You always research before you do your shopping, and will never settle for something less than perfect;
You are ready to assume leadership and responsibility for a new, ambitious project;
You are ready to grow with the company and with this project;
You are keeping up to date with newest trends, gadgets, products, and services;
You have excellent organizational skills and can work with large amounts of information.
ADDITIONAL SKILLS THAT WILL BE CONSIDERED AS AN ADVANTAGE:
Previous experience in planning and writing product reviews for digital or printed media;
Additional language knowledge.
WHAT WE OFFER:
Salary negotiable based on experience (in the range from EUR 1500-2500 GROSS);
Necessary tools, resources, and help to complete your tasks;
Full-time position in an office in the center of Riga or Valmiera;
Work on an exciting new project with lots of potential;
Tons of possibilities for you to grow with the project – both professionally and personally;
A chance to test and use the latest and greatest products in various categories for the review purposes;
Flexible work schedule and a possibility to work from home;
Free coffee in the office and free lunch on Fridays;
Paid holiday on your birthday.
WHAT TO INCLUDE IN THE APPLICATION:
CV;
Cover letter (in English).
Location
---
Vacancies you might be interested in
About the company

We are a fast-growing, ambitious startup from Latvia. Our main focus is creating content-based digital marketing projects that help people in various consumer industries. We are mainly working with SEO and PPC strategies to drive traffic to our projects and collaborate with affiliate partners to monetize our projects. Learn more at https://www.adaptivemedia.lv/en/about-us/