Audit Analyst / Audita Analītiķis
---
Salary(gross): from 950 to 1200 EUR monthly
Applying for the vacancy has ended
---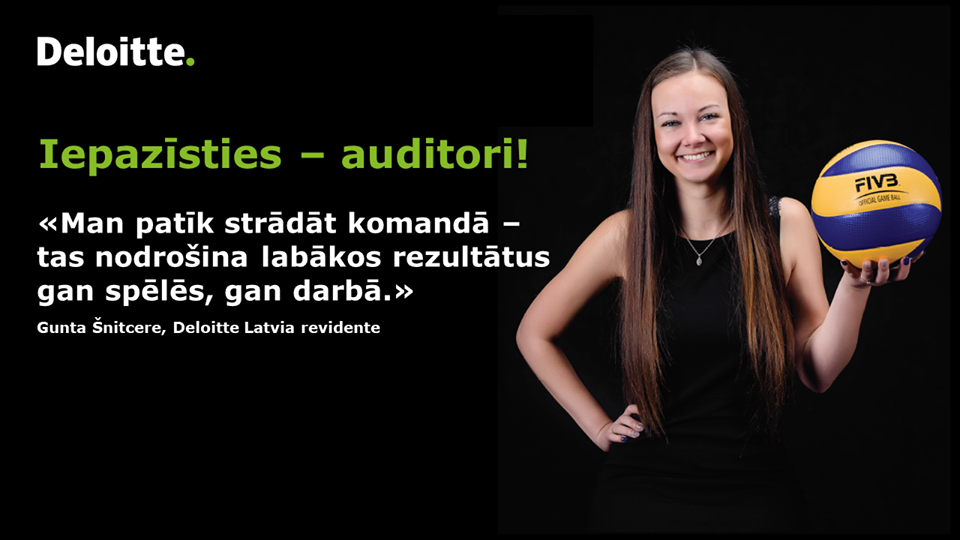 Description
As an Audit Anlyst, you'll use your knowledge and analytical mind-set to audit client financials, transactions and internal control processes. You will perform a variety of assurance and testing work for a portfolio of diversified clients in different industries. Given the many opportunities to work with different engagement teams and managers, you learn to collaborate very fast. As you progress, we train and assign you to different aspects of the engagement.
Become expert in risk assessments and audit responses: Audit professionals are required to obtain an understanding of the entity and its environment, including the entity's internal control. This is a continuous dynamic process of gathering, updating and analyzing information throughout the audit. Audit professionals are also required to have knowledge of relevant accounting standards applicable to the entity. Auditors are required to perform risk assessment procedures to provide a basis for the identification and assessments of the risks of material misstatement.
Make appropriate use of tools, guidance and methodology: Delivery of high quality audits via a number of enablers.
Requirements
Young professional with leadership capabilities - the ability to demonstrate strong commitment to personal learning and development, acts as a brand ambassador to help attract top talent, demonstrates personal accountability for keeping performance on track, actively focuses on developing effective communication and relationship-building skills, understand how their daily work contributes to the priorities of the team and the business.
Have a good academic background in Accounting or Finance, motivation, energy & drive to grow as well as strong social skills, sense of responsibility and integrity, ability to work both independently and as part of a team.
Previous experience in Accounting will be considered as an advantage.
Duties
Formulate reasonable judgments and conclusions in order to deliver informative and timely outputs: Making reasonable judgments involves:
identifying the issue
applying knowledge of business, financial accounting and reporting and information technology
researching the topic and considering different perspectives
evaluating alternatives in the light of the relevant facts and circumstances
considering whether a suitable process was followed in reaching a conclusion and whether sufficient appropriate audit evidence exists to support it
consulting as appropriate documenting the conclusion and the rationale for it
Apply Ethical and Professional Standards: Compliance with auditing and accounting standards, relevant laws and regulations (including specific local laws and regulations), ethical standards, independence requirements and the audit firm's quality control procedures
Proposal
Interesting and challenging career opportunities in an international working environment where you are the main drive force for your own future.
Monthly salary starting from 950 up to 1200 euro gross, depending on experience, education, and other strengths. And other employee benefits such as health insurance, travel Insurance, ACCA certificate reimbursement, Certified Audit Advisor certificate reimbursement, fruit in the kitchen & free drinks in the office.
Location
---
Vacancies you might be interested in
About the company

Deloitte sniedz revīzijas, nodokļu, juridiskos, konsultāciju un finanšu pakalpojumus valsts un privātajiem klientiem, kas aptver plašu nozaru tīklu. Deloitte sevi pierādījis kā 3. spēcīgāko brendu pasaulē. Globālā līmenī mūsu kompānija ir viens no senākajām un lielākajām šādu pakalpojumu sniedzējiem pasaulē, nodarbinot vairāk kā 286,000 profesionāļu 153 valstīs. Latvijā Deloitte pastāv jau 25 gadus, šobrīd apvienojot vairāk kā 160 savas jomas speciālistus, lai klientiem sniegtu labākos biznesa risinājumus.