Social media manager (part time)
---
Salary(gross): 600 EUR monthly
Applying for the vacancy has ended
---
Description
Are you a marketing and communication student or a recent graduate looking for an internship? Are you interested in art industry and digital technology? If the answer is yes, this position is for you!
We are looking for an enthusiastic and creative intern with knowledge of digital marketing and communications to join our team. The successful candidate will have the opportunity to work closely with our team to develop innovative strategies and campaigns, as well as help manage our online presence. You will be able to learn about the global art market, art fair industry and online art retail and help to move the field further.
This vacancy correlates to managing the social media accounts of two projects: Art Fairs Service and follow.art.
Art Fairs Service is a leading provider of technical set up for art fairs (planning, building - wall and light installation). It offers the most advanced tools and technology in the industry, guided by a team of highly experienced professionals as well as a full suite of supplemental services and accessories to help complete any project.
follow.art is an online platform that provides digital tools for art fairs, galleries and independent artists. To art fair and gallery businesses it offers a possibility to quickly and efficiently order infrastructure such as walls, lights, LED screens as well as provides online extensions for in-person exhibitions together with online marketplace. For independent artists a platform provides a marketplace and a networking tool to connect with art organizations. Moreover, a platform is designed to create shortcuts between art fairs, galleries and artists to foster connections and drive art industry forward.
The team is working for the international art market, therefore all of the external communication is carried out in English, inside communication within the team: English or Latvian.
Requirements
Marketing and communication student/recent graduate.
Team player with good interpersonal skills and "can-do" attitude.
Knowledge of Adobe Suite, Canva.
Knowledge of commonly used tools like Google Ads, Mailchimp etc.
Excellent written communication skills in English.
Duties
Manage social media accounts.
Identify new offline/online channels, plan and execute digital marketing campaigns.
Manage digital campaigns on LinkedIn, Facebook and Instagram.
Measure and report performance of all digital marketing campaigns and assess against goals.
Prepare and observe the marketing budget monthly and allocate funds wisely.
Proposal
Salary of 600 EUR gross.
Remote work with weekly/bi-weekly in-person meetings at the company's office.
Possibility of personal and professional development in an internationally oriented company with the possibility to learn more about art industry.
A possibility to join the company permanently.
Location
---
Vacancies you might be interested in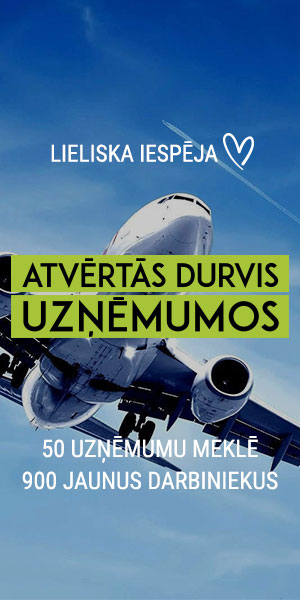 About the company

Digital services provider for art professionals and art lovers powered by Art Fairs Service - team with the experience of building and supporting more than 150 art fairs globally. Creating shortcuts in the uneasy journey of art.

https://www.instagram.com/followart.world/

https://www.facebook.com/followart.world