Junior Sports Data Analyst / Trader
---
Salary(gross): from 850 to 1100 EUR monthly
Applying for the vacancy has ended
---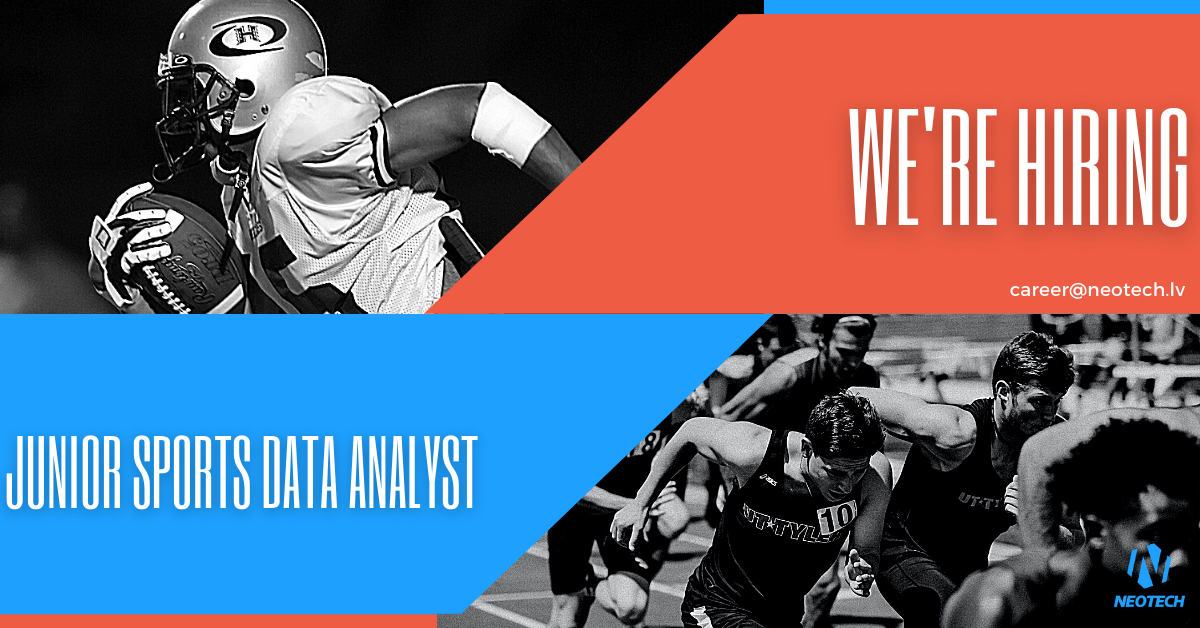 Description
Neotech Development in Riga exists already 6 years. Also, there are technical offices in Tallinn and Minsk. The company was founded in 2011, and we are located in the most beautiful office near the National Library of Latvia with free parking nearby.
This time to accommodate the needs of our clients and developed products we're looking for a keen on sports mathematician to join our ranks! If you're willing to learn, have excellent problem-solving and analytical skills - it's a great chance to advance your career!
Requirements
Your skills and experience
Passion for Sports;
Knowledge of pre-match and/or live trading will be considered as an advantage;
Work proficiency in Latvian, Russian & English;
Able to multitask and work under pressure;
Strong analytical and problem-solving ability;
Strong numerical and mathematical skills;
Able to work flexible schedules including nights, weekends and public holidays;
Team player as well as a self-starter;
Excellent communication and interpersonal skills;
Knowledge/Experience with eSports will be viewed as an advantage.
Duties
What your main tasks will look like
Monitor real-time sports events/results;
Manage the positions of each sport and take action to ensure maximum profitability;
Perform customer analysis;
Monitor customers and bet limits;
Investigate and analyze market trends to obtain insight that assists in the prediction of customer betting patterns;
Observe competitor activity and make real-time adjustments where appropriate;
Liaise with various internal departments in relation to sportsbook related escalations;
Keep up-to-date with sporting activity by following sports events and new updates;
Maintain a high level of awareness on internal policies, systems and procedures;
Provide feedback and suggestions on product development.
Proposal
In return we offer
Attractive remuneration package & benefits, such as health insurance, events etc.;
Informal work environment, attention to work-life balance & flat organizational structure;
Friendly & professional colleagues;
Fun and bright office space with free parking, great coffee, snacks and Old Riga views!
Please send your CV and motivation letter to career@neotech.lv or use internal apply system. Thank you!
Location
---
Vacancies you might be interested in
About the company

We at Neotech Development develop reliable and innovative products for our clients worldwide. We develop cloud-native applications by using modern microservice/microlith architecture approach and JVM languages, such as Java 8/11, Kotlin, Go. And our front-end team is the best at Typescript & Angular.

We love to learn new stuff, that's why we frequently take part in major IT events and explore on our own.

Besides competitive remuneration, we offer our team members perks as training & growth opportunities, health insurance, office with Old Town views and parking space, height-adjustable tables, great coffee and snack fridge.