Ground Operations and Cargo Agent
---
Salary(gross): from 1250 to 1450 EUR monthly
Applying for the vacancy has ended
---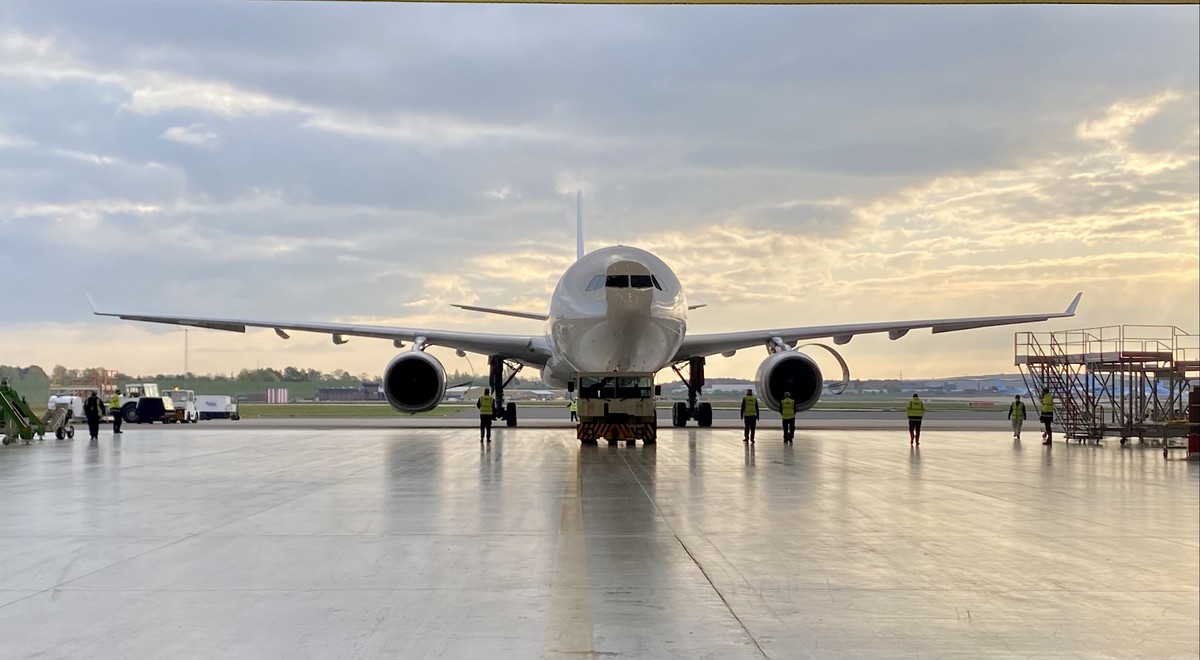 Description
We are an EU-based Airline Company with headquarters in Riga (Latvia), Tallinn (Estonia), and Lija (Malta).
SmartLynx Airlines specializes in full-service ACMI aircraft lease services and is an acknowledged ACMI, cargo, and charter provider in the EU on Airbus A320, A321, and A330 aircraft.
From year to year we are growing - in fleet size, block hours, team members, and a number of awards. SmartLynx Airlines is a proud owner of the 2019 Best Employer in Latvia in the Transportation Sector award.
We are looking for new colleagues from all over the world. We offer a highly attractive relocation package to one of our headquarters or alternatively working from anywhere in the world with occasional travel to visit your Team in one of our headquarters.
Requirements
Understanding of airline systems operations is essential for this role
You should have the ability to think from first principles and work well cross-functionally, including with other departments;
You have good planning skills that go along with proper time management and flexibility;
Good MS Office skills;
Excellent English (both: written and spoken);
You have solid communication and team working skills;
Excellent organizational and project management skills;
Demeanor to thrive in a high-paced environment, requiring exceptional organizational skills, juggling priorities, and adhering to strict deadlines
Driver license of B category is essential for this role.
Duties
You will ensure that ground handling and cargo operations are conducted in accordance with applicable regulations and standards of SmartLynx;
You will set up needed agreements for loading, aircraft cleaning, and baggage deliveries, if necessary;
Supervise handling agent employees on the procedures required by all station manuals to ensure compliance with SmartLynx Airlines standard operations procedures;
Ensure that ground and cargo handling is provided with flight schedule and schedule changes;
Perform on-time invoices and Pro-forma invoices requests from suppliers;
Maintain a cost-effective approach for performed and planned services.
Proposal
Opportunity to work with aviation experts;
Advantage of working in developing, international aviation company with friendly, modern and comfortable work atmosphere;
Fully paid lunch in the office during lunch hours;
Advanced health insurance;
Travel for great prices on SmartLynx Airlines charter flights for you and your family;
Corporate & Social events;
Professional and personal development opportunities while working in a fast-developing multicultural environment.
For this role please apply here: https://ej.uz/5gs9
Location
---
Vacancies you might be interested in
About the company

We are an EU based airline, with headquarters in Riga, Latvia and two subsidiaries in Estonia and Malta.

SmartLynx Airlines specializes in full-service ACMI aircraft lease services and is an acknowledged ACMI, cargo and charter provider in the EU on Airbus A320, A321 and A330 aircraft.

Recognised as one of the top choices for aircraft lease solutions, we are supporting leading airlines with short and long term ACMI services by operating flights in Europe, Asia and Africa.

Our flight crew members represent more than 18 nationalities, speak multiple languages, and the average experience of captains is above 5 300 block hours and for first officers — above 1 900 block hours.

We are a family member of Avia Solutions Group, a leading global aerospace services group with almost 100 offices and production stations providing aviation services and solutions worldwide.
Other vacancies at SmartLynx Airlines