IT Project Managers Assistant
---
Salary(gross): from 800 to 1000 EUR monthly
Applying for the vacancy has ended
---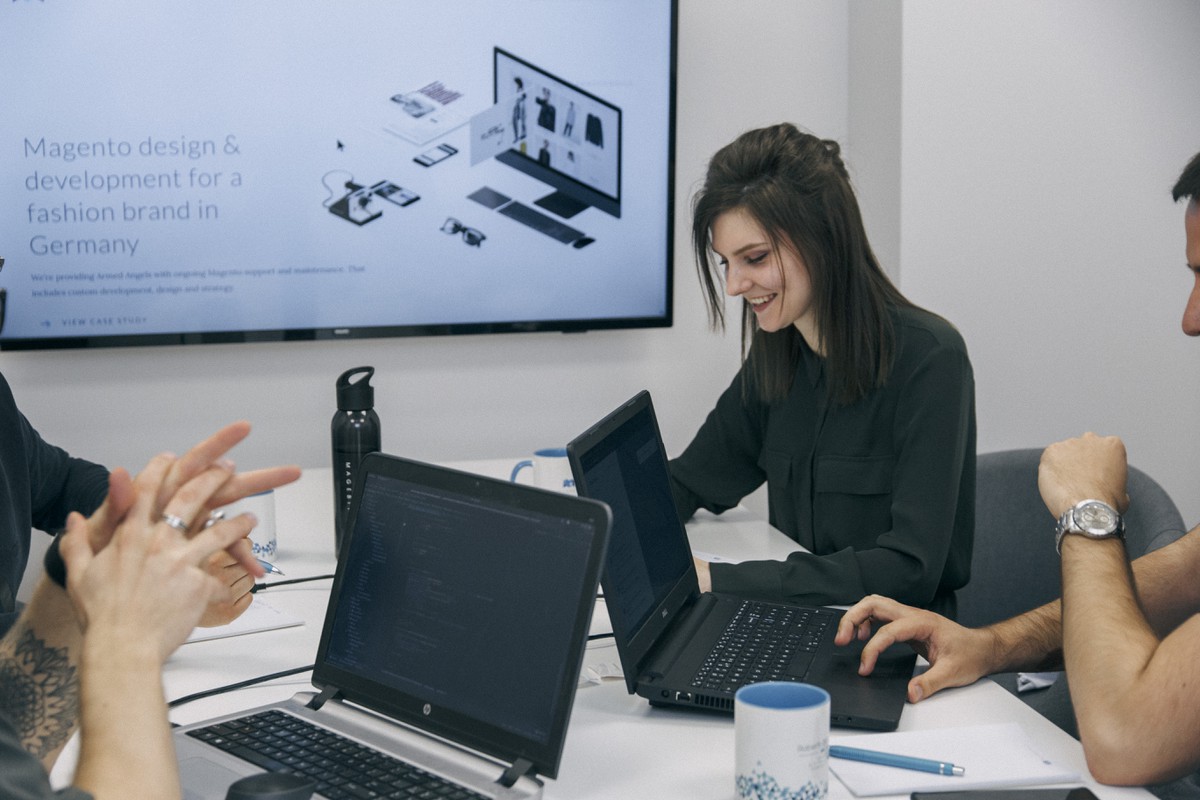 Description
Join our team to shape the digital commerce around the world!
Magebit is a Latvian company that builds, maintains, and improves online stores across the world. Within just 6 years we've created eCommerce solutions for brands like Volkswagen, MADARA Cosmetics, Kinetics Beauty, Sabon, and became recognized as one of the top Magento specialized agencies world-wide.
Our carefully crafted solutions are loved and used by millions of people across 4 continents on the daily basis, whether by ordering a new product at the online store or paying by a gift card in the shop.
To run all these amazing projects, we have almost 50 IT specialists working in our company. Take a closer look at our superstars here: https://magebit.com/team.html
We are divided into such subteams as:
- Projects: team that carries out e-commerce projects from A to Z;
- Support: team that maintains and improves online stores for our clients around the world.
Currently we are looking for the Account Manager for IT requests who will join the Support team and assist Project Managers.
Requirements
Requirements:
Very good time management and planning skills;
Good English, especially written;
Good communication skills.
Nice to have:
Experience working with Jira;
Basic understanding of programming;
Basic understanding of software development process.
Duties
Main responsibilities:
Monitoring client requests in the internal Magebit system, bring them to appropriate statuses and/or to the attention of Project Managers for review;
Assisting Ticket Leads on request - creation of new tickets, updating internal systems;
Communication with Magebit clients around the world (mostly written).
Proposal
Potential to grow into Project Managers role with the experience;
Monthly salary from EUR 800 to 1000 gross, depending on your skills and experience;
Inspiring chance to work side by side with the area experts and skyrocket your career in IT;
All the tools you'll need for work;
Financial bonus systems;
Flexible start of working day (up to 10 am) and possibility to work remotely;
Modernly equipped office environment for both - work and fun; snacks, soft drinks and fresh fruit in the office; free parking;
Amazing events and corporate parties with popular music bands and DJs;
After some time @Magebit: company-sponsored sporting activity of your choice and health insurance;
And possibly the friendliest colleagues!
If you are as dedicated and passionate about E-commerce as we are - Magebit Team can't wait to meet you!
Location
---
Vacancies you might be interested in
About the company

Magebit ir starptautiski atpazīstama kompānija, kas specializējas e-komercijā un nodrošina visus ar to saistītos pakalpojumus - izstrādi, uzturēšanu, stratēģiju, dizainu un mārketingu. Mūsu klienti nāk no 29 pasaules valstīm, to skaitā ir tādi uzņēmumi kā Volkswagen, Madara Cosmetics, Mossa Cosmetics, Xsports un daudzi citi.

Mūsu darbinieku labsajūta ir viena no uzņēmuma galvenajām vērtībām, līdz ar to darba vide, ko esam izveidojuši, ir tiešām unikāla. Mēs apvienojam orientētību uz ambicioziem mērķiem ar relaksēto atmosfēru mūsu ofisā, kur ne tikai strādājam, bet arī jautri pavadam laiku. Magebit ir vieta, kur katram ir iespējas attīstīties profesionāli.

Ja programmēšana un e-komercija aizrauj Tevi tik pat kā mūs - tad Magebit gaida tieši TEVI!
Other vacancies at Magebit