UX/ UI
---
Applying for the vacancy has ended
---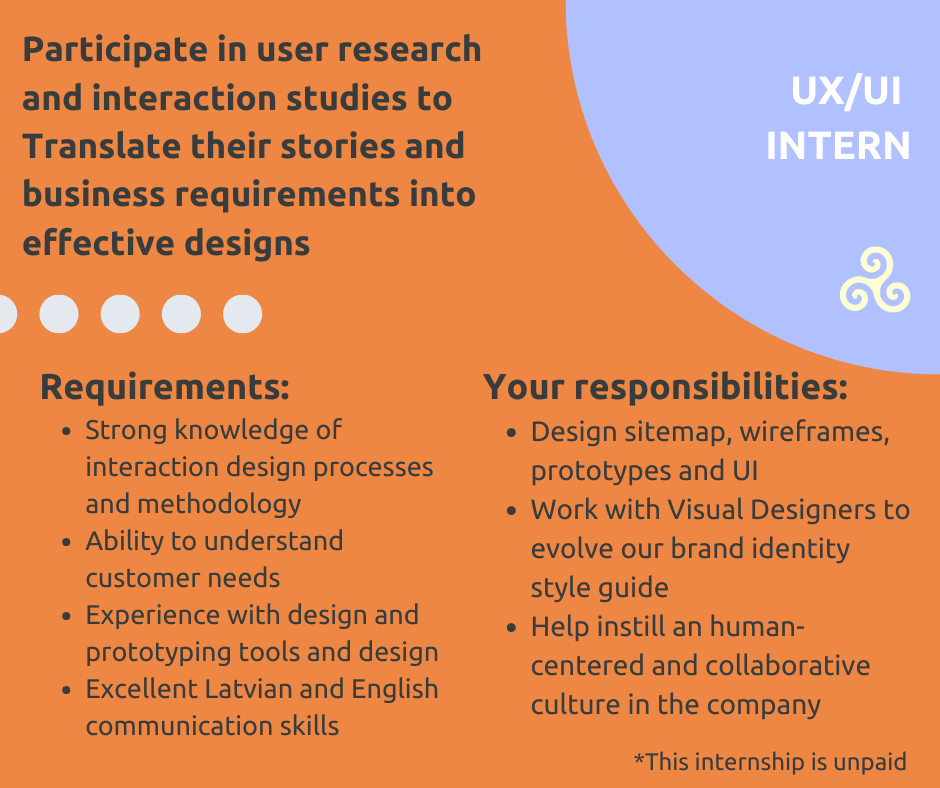 Description
Forward-thinking, growing NGO looking to hire an intern with strong knowledge and understanding of digital design, UX/UI. The intern will work closely with the marketing team to create world-class experiences for users. The candidate needs to have a "do what it takes" attitude with a proven track record in design.
How to apply?
Please fill out this form https://forms.gle/gVf7B6umu86JfTyk9 .
* You can start this internship immediately.
** This internship is unpaid
Requirements
1) An eye for creating elegant, easy-to-use interfaces for applications with a rich and complex set of features;
2) Strong knowledge of interaction design processes and methodology, particularly as applied to web & mobile products;
3) Ability to understand customer needs, motivations, and behaviors and translate them into actionable deliverables;
4) Experience with design and prototyping tools and design (including Photoshop, illustrator);
5) Knowledge of WordPress is a plus;
6) An online portfolio or samples of work demonstrating past work and relevant experience;
7) Excellent communication skills both verbal and written in Latvian and English. Russian as a plus;
8) A personal laptop.
Duties
1) Participate in user research and interaction studies;
2) Translate user stories and business requirements into effective designs;
3) Design sitemap, wireframes, prototypes, and UI;
4) Work with Visual Designers to evolve our brand identity style guide;
5) Help instill a human-centered and collaborative culture in the company
Location
---
Vacancies you might be interested in
About the company