E-Commerce Manager
---
Salary(gross): from 1000 to 1400 EUR monthly
Applying for the vacancy has ended
---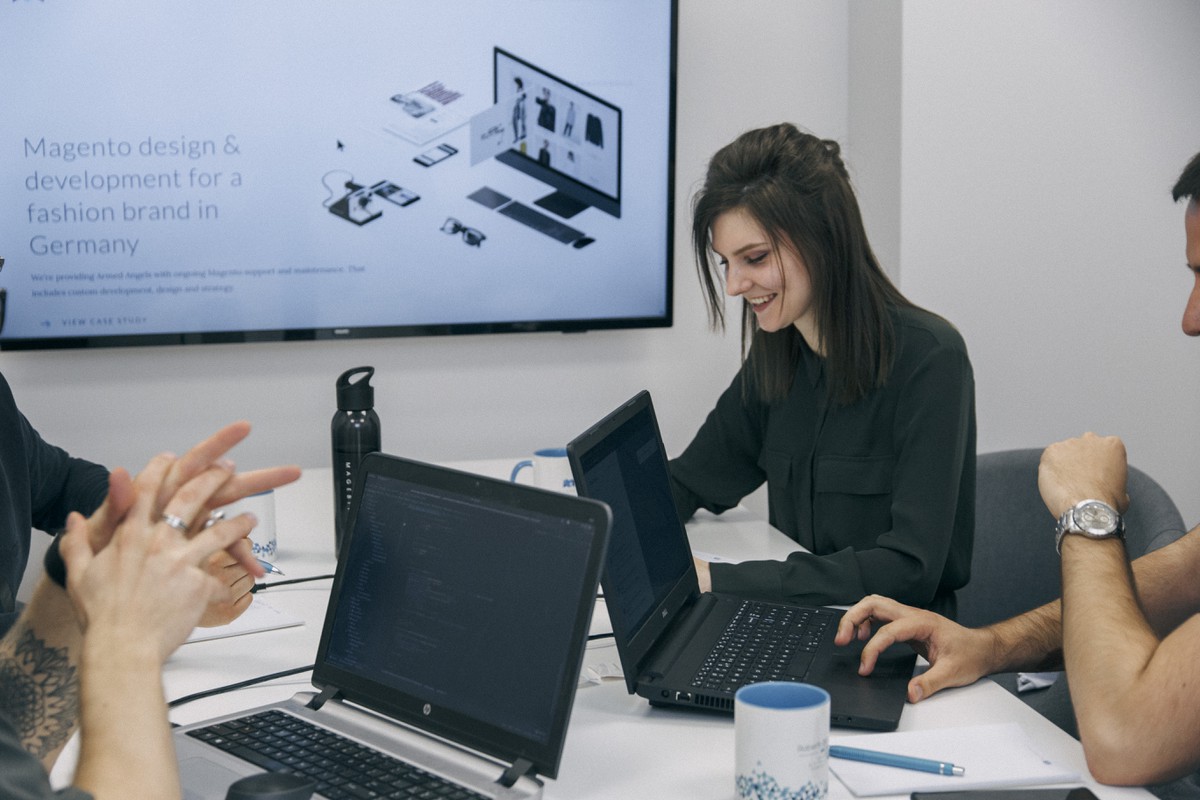 Description
Are you looking for a job where creativity intertwines with innovation? We are seeking a person for the position of E-commerce Manager, who would like to learn more about sales and marketing in the digital environment while overseeing the work of an online store.
Requirements
Must have:
Great communication skills;
Good command of English (both written and spoken);
Strong analytical and creative problem-solving skills.
Nice to have, or interested to learn:
Web Analytics - ability to analyze and interpret data from Google Analytics;
Knowledge of digital marketing channels such as PPC, SEO, affiliate marketing channels, and social media;
Experience reporting on success/failure of optimization efforts;
A sound understanding of website administration, conversion management, sales journey optimization, traffic analysis, and reporting tools.
Duties
Processing and monitoring clients orders;
Managing customer queries - informing customers about products and services;
Learning about sales and marketing in the digital environment under the guidance of E-commerce experts.
Proposal
Our offer:
Amazing personal growth experience and guidance to develop your E-commerce knowledge and technical skills;
Inspiring chance to learn from the area experts;
Monthly salary from EUR 1000, and till EUR 1400 - in case "nice-to-have" points match with your knowledge and experience;
Flexible start of working day (up to 10 am);
Modernly equipped office environment for both - work and fun; free parking; snacks and soft drinks in the office;
Amazing corporate parties and possibly friendliest colleagues!
If you are as passionate about E-Commerce as we are - then we are waiting exactly for YOU!
Location
---
Vacancies you might be interested in
About the company

Magebit ir starptautiski atpazīstama kompānija, kas specializējas e-komercijā un nodrošina visus ar to saistītos pakalpojumus - izstrādi, uzturēšanu, stratēģiju, dizainu un mārketingu. Mūsu klienti nāk no 29 pasaules valstīm, to skaitā ir tādi uzņēmumi kā Volkswagen, Madara Cosmetics, Mossa Cosmetics, Xsports un daudzi citi.

Mūsu darbinieku labsajūta ir viena no uzņēmuma galvenajām vērtībām, līdz ar to darba vide, ko esam izveidojuši, ir tiešām unikāla. Mēs apvienojam orientētību uz ambicioziem mērķiem ar relaksēto atmosfēru mūsu ofisā, kur ne tikai strādājam, bet arī jautri pavadam laiku. Magebit ir vieta, kur katram ir iespējas attīstīties profesionāli.

Ja programmēšana un e-komercija aizrauj Tevi tik pat kā mūs - tad Magebit gaida tieši TEVI!
Other vacancies at Magebit