Junior Accountant
---
Salary(gross): from 1115 to 1400 EUR monthly
Applying for the vacancy has ended
---
Description
We provide our Clients accounting outsourcing services, so that they can concentrate on their core business.

We are looking for a talented student or recent graduate to join us as a Junior Accountant and develop skills and experience required to become a Chief Accountant, Financial Director or CEO.
Requirements
What skills will you need for work?
You need to have basic knowledge of accounting, to be able to grasp new knowledge and apply it to daily work;
You need to be friends with MS Excel (formulas are used every day) and MS Word, knowledge of accounting software 1C or Microsoft Dynamics NAV is a +;
At work we communicate mostly in Latvian and English, command of Russian is a +;
We value analytical thinking, passion to learn and persistence.
Duties
What will you do?
Execute accounting responsibilities for our Clients (you will start from simple tasks and gradually will be able to execute full accounting cycle);
Prepare tax declarations, Management Reports and Financial Statements;
Provide our Clients Excellent services by answering to their questions and helping to understand their financial situation;
Participate in our internal development projects.
Proposal
Why join A2B?
You can learn really much with us, since you will have an opportunity to execute different accounting operations and work with Clients from different industries;
We are a friendly team, where junior employees help senior ones by executing routine transactions, and the senior employees share their knowledge and experience with junior colleagues;
We have comfortable and calm office in the center;
Gross salary EUR 1,115 – EUR 1,400.
Please send your CV and motivation letter to hr1@a2b.lv or use internal apply system. Thank you!
Location
---
Vacancies you might be interested in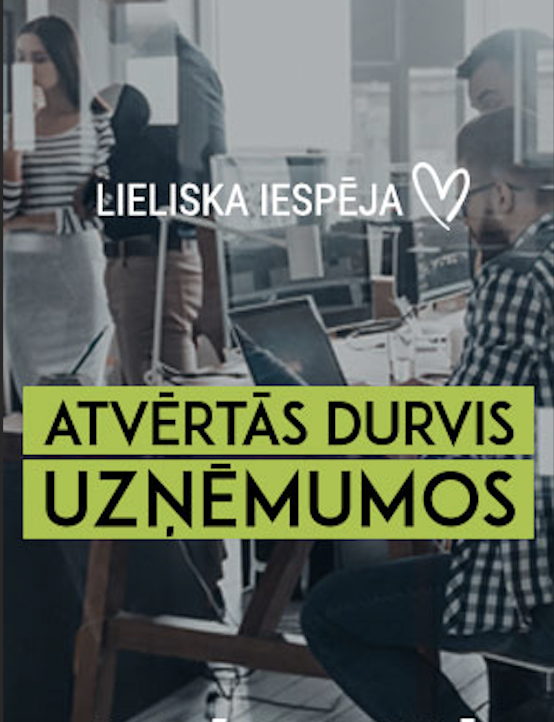 About the company

SIA Assistants to Business tika nodibināta 2004. gadā.

Assistants to Business misija ir sniegt augstas kvalitātes grāmatvedības pakalpojumus par saprātīgu cenu, lai klienti varētu koncentrēties uz savu pamatdarbību.

Assistants to Business tiek attīstīta kā liela starptautiska kompānija. Tas nozīmē - nodrošināt klientiem stabilus augstas kvalitātes pakalpojumus, nodarbināt augsti kvalificētus darbiniekus, sniegt vērtīgu profesionālo apmācību, kā arī izmantot detalizēti izstrādātas procedūras, lai atbalstītu viņu darbu. Mēs uzskatām, ka to var sasniegt, nenosakot pārmērīgi augstas cenas mūsu pakalpojumiem.
Virtual internships at Assistants to Business