Internship in Social Media Administration
---
Applying for the vacancy has ended
---
Description
Gain more experienece with posting on Instagram - isn't it a dream come true?!
You are a perfect candidate for this position if you feel that creating content for social media accounts and finding ways to make it more engaging is something you could do all day, every day! Especially if you already have some good quality social media accounts.
Requirements
You are a student at an educational institution that will be able to provide you with an internship contract
Very good English skills
Ability to create both - professional and entertaining content
Ability to write catchy texts and create nice visual materials (pictures, videos for stories, etc) with the help of a smartphone (or camera - if it helps, we can provide you with one)
Duties
Create content for Magebit social media accounts: Instagram, Facebook, TikTok, LinkedIn, Twitter
Communicate with users via direct messages, comments, questions etc.
Be in the center of all Magebit key events to reflect both - our professional and fun life - for the external audience
Gather information on Magebit client feedback and latest projects for the content
Manage social media advertisements
Participate in Magebit brand popularization activities (e.g. some events, create new accounts as Glassdoor)
Proposal
The opportunity to plan your practice time and combine it with studies
An opportunity to acquire knowledge and skills in social media administration
All tools and technologies necessary for work
The opportunity to work in a hybrid style or modern office
Free parking at the office
Inspiring chance to be a part of a fun company (in 2022 we already did skiing, pancars, planted trees, had a new office opening party with DJ along with many smaller events - and that's only for starters! You shall see our summer birthday party - they are legendary!)
Location
---
Vacancies you might be interested in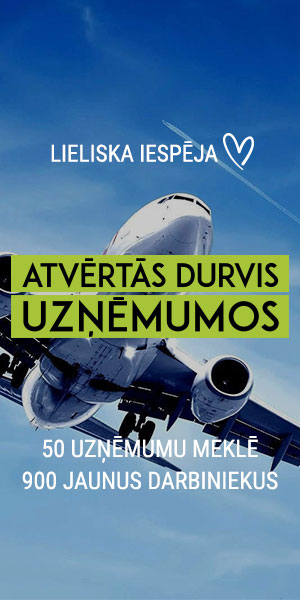 About the company

Magebit ir starptautiski atpazīstama kompānija, kas specializējas e-komercijā un nodrošina visus ar to saistītos pakalpojumus - izstrādi, uzturēšanu, stratēģiju, dizainu un mārketingu. Mūsu klienti nāk no 29 pasaules valstīm, to skaitā ir tādi uzņēmumi kā Volkswagen, Madara Cosmetics, Mossa Cosmetics, Xsports un daudzi citi.

Mūsu darbinieku labsajūta ir viena no uzņēmuma galvenajām vērtībām, līdz ar to darba vide, ko esam izveidojuši, ir tiešām unikāla. Mēs apvienojam orientētību uz ambicioziem mērķiem ar relaksēto atmosfēru mūsu ofisā, kur ne tikai strādājam, bet arī jautri pavadam laiku. Magebit ir vieta, kur katram ir iespējas attīstīties profesionāli.

Ja programmēšana un e-komercija aizrauj Tevi tik pat daudz kā mūs - tad Magebit gaida tieši TEVI!
Other vacancies at Magebit