Waiter/Waitress
---
---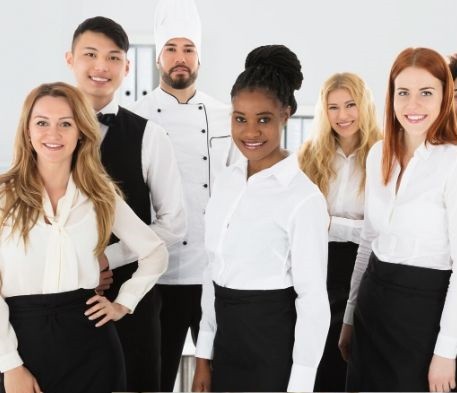 Description
Are you looking for a summer job or practical training in the hospitality business?
JOB TRUST offers you plenty of vacancies in tourism and hospitality in Greece and Cyprus.
Available positions in this department include Assistant waiter, Bartender, Host or Hostess.
Requirements
- Greeting and escorting customers to their tables
- Taking customer orders and delivering food and beverages
- Making menu recommendations, answering questions and sharing additional information with restaurant patrons
- Providing excellent customer service to ensure satisfaction
- Helping out to maintain the restaurant area clean before closing the restaurant
Duties
EU NATIONALS
Good English
Hard-working person
Other foreign language knowledge is considered an advantage
Proposal
Attractive salary
Accommodation in staff rooms
3 meals per day in staff cantina
Free on-job training
Location
---
Vacancies you might be interested in
Internship • Salary(net): 600 EUR monthly • till 06.03.2023
Work • Salary(gross): from 768 to 1120 EUR monthly • till 13.02.2023
About the company

We specialize in the recruitment, selection, and placement of qualified personnel at luxury hotels in Greece and abroad free of charge for the applicants.
Other vacancies at Job Trust