Python Meetup: Snakes in the Amazon
Nordigen • Seminars, conferences and camps • Published at 08:36, 20.09.2022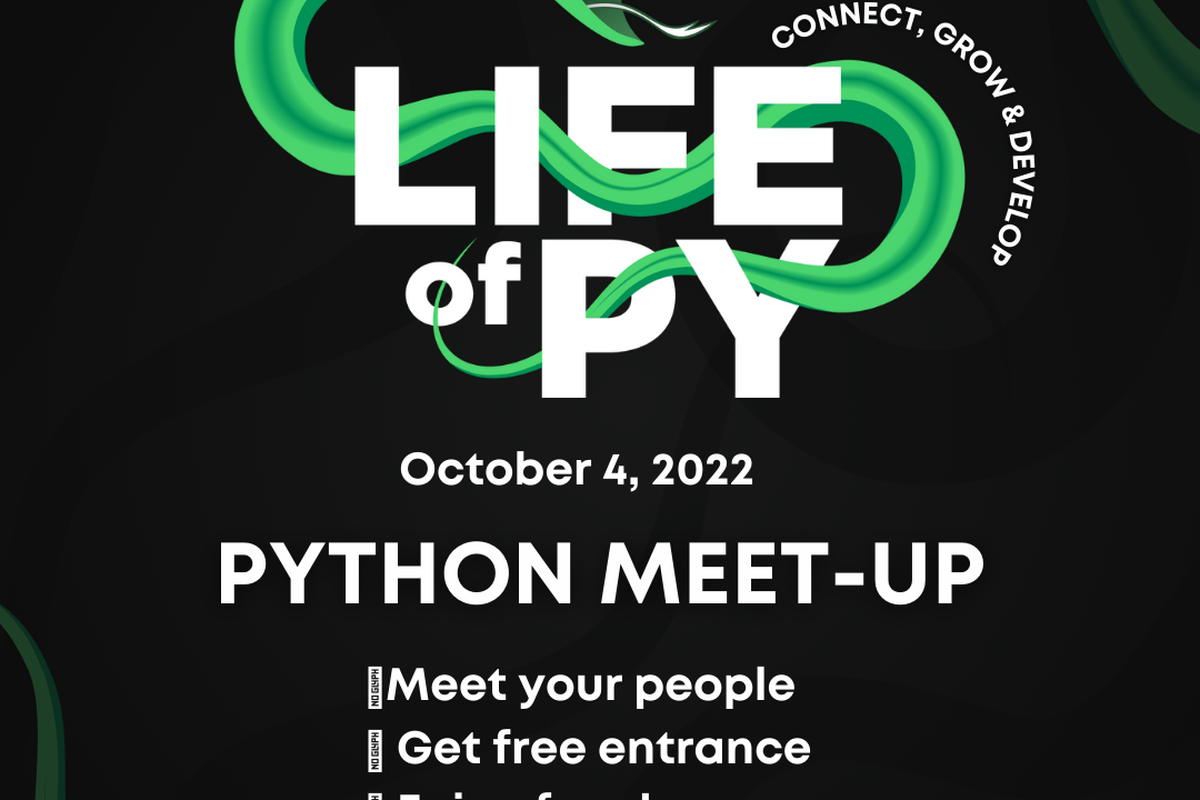 Description
Join our meet-up to get inspired by the best speakers in the Python industry, network with your peers, and enjoy free beer & snacks.

We are excited to host you at the first meet-up by Life of Py (by Nordigen), bringing you a unique Python experience.
Be ready to be inspired by the best Pythonistas in the industry, take dev cooperation to the next level and find new challenges in the world of Python.
Use this opportunity to meet Nordigen's coding superstars and learn about their daily life as programmers.
As part of the meet-up, we will hear from a few innovators in the field.

Get your free ticket here: https://www.eventbrite.com/e/snakes-in-the-amazon-tickets-411871257017
Event times
| Event time | Duration | Available places | Apply until | Apply individually | Apply as group |
| --- | --- | --- | --- | --- | --- |
| 18:00, 04.10.2022 | 3 stundas | 40 | 15:00, 04.10.2022 | Ended | Ended |
Location