Welcome to Open Days event in Norwegian Riga Office!
Norwegian Air Resources Latvia • Week of Open Doors in companies • Published at 09:39, 30.09.2022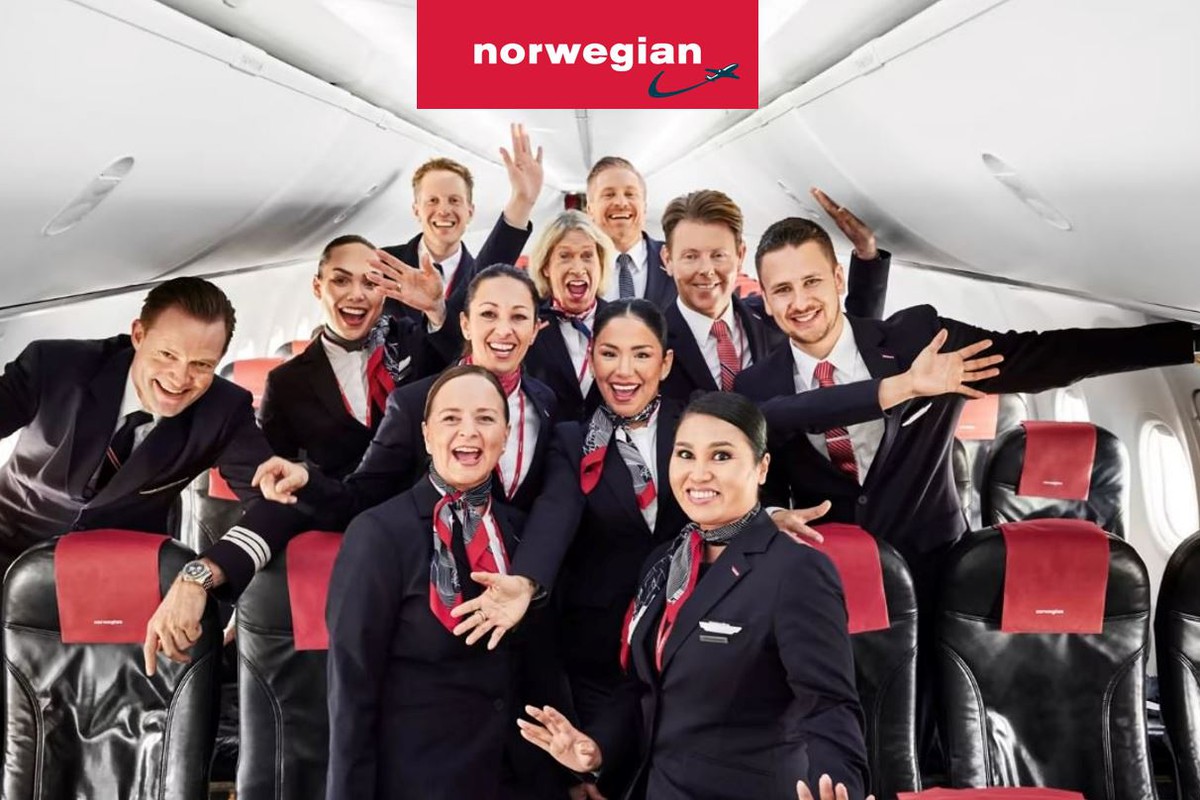 Description
The Norwegian story as a low-cost airline began 20 years ago. Today our route network focuses on connecting a broad range of domestic routes in Norway, across the Nordics and key European destinations. We are Norwegian all the way and will be our customers smart move. We work hard to be the low-cost choice with a high-quality experience. We aim to be the sustainable option and a reliable ride by deliver smart solutions for our customers so they can tailor their journey to their needs. We are proud to be named as Europe's Best Low-Cost Airline and winning over 55 awards for our service, product, and innovation in the industry. Norwegian flies one of the youngest and most fuel-efficient fleets in the world.
Together we are 3500 fantastic co-workers, and we are continuously looking for new qualified enthusiastic people to join our Norwegian family.
In 2020 Norwegian has opened a brand new Riga Support Office where almost 200 passionate and professional team members are providing services in customer care, procurement, accounting, IT and HR fields to Norwegian travellers and business units. Norwegian is continuing its growth and in spring 2023 we will open a base in Riga airpot an this will unlock more career development opportunities as we have started the recruitment of Cabin Crew members.
You are invited to join us for an on site event in our office which will take place on October 13, at 15:00-16:00. You`ll have a chance to meet our People team who will share more information about career oppoortunities in one of biggest Scandinavian airlines. This might be interesting if you have an aspiration to develop further in accounting, procurement, customer service or IT development fields. If you have not decided yet which career path to take or not ready to work in hybrid office work environment, you are invited to explore Cabin Crew work and travel around Europe.
The session will be held in our office which is located in "Jaunā Teika", building Heinrihs, entrance A. It is Gustava Zemgala gatve 74A, Riga.
Please register and we will be glad to meet you at 14:45 downstairs.
Event times
| Event time | Duration | Available places | Apply until | Apply individually | Apply as group |
| --- | --- | --- | --- | --- | --- |
| 15:16, 13.10.2022 | 1 h | 16 | 23:59, 10.10.2022 | Ended | Ended |
Location